Carrots: The unsung workhorse of the active cook's kitchen. They do sweet. They do savory. They're perfect raw, roasted, steamed, or sauteed. But too often they get overshadowed, acting as a side dish or a supporting player to the main attraction. No longer. We're here to give the mighty carrot its due. Versatile and healthy, you might even call these carrot-studded recipes visionary. (See what we did there?)
10. Roasted Carrot Soup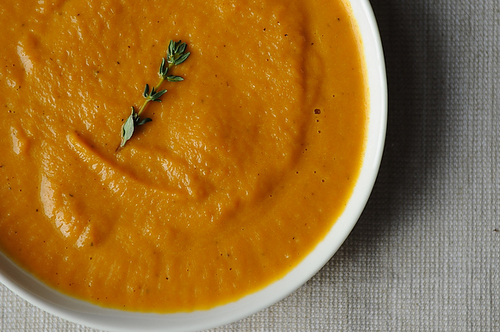 The ingredients list seems deceptive: Can something so simple really be delicious enough to win a Food52 recipe contest? Yes. Yes it can.
9. Carrot Cheesecake with Marzipan
Carrot cake is known and loved by all, but carrot cheesecake is something we can't believe we haven't tried yet. Give it a whirl with this Martha Stewart recipe.
8. Vanilla Carrot Cream Tart
While we're on the topic of show-stopping carrot desserts, there's this light and sweet pie from Food Gal that leaves pumpkin and sweet potatoes in the dust.
7. Carrot Harissa Hummus
Dip just got a whole lot more interesting with this smooth blend of carrots, chickpeas, and a warm blend of North African spices. Get the recipe from Aida Mollenkamp's Pairs Well With Food.
6. Carrot and Clementine Salad
Color coordinate your food with Angie's Recipes. Whether a side for your holiday spread or a detox after the splurge, this bright orange dish is simple but delicious.
5. Carrot Cake Jam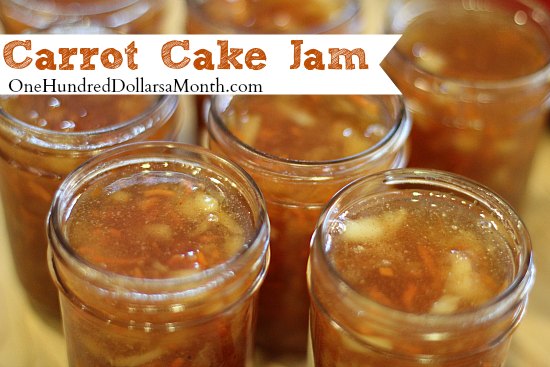 Carrots, pineapples, and pears preserved in a jar so you can enjoy the taste of cake for breakfast all year round. Recipe and canning instructions from One Hundred Dollars a Month.
4. Moroccan Carrot Panini with Olive Tapenade
As Katie at the Kitchen Door writes, sandwiches don't have to be about meat and cheese and fatty spreads. This warm vegan panini is better than all that. Believe it.
3. Sticky Carrots with Spelt and Smoked Garlic
You had me at "sticky." These molasses-roasted baby Chantenay carrots are picture perfect in this recipe from The Yes Chef.
2. Carrot Halwa
A traditional Indian dessert, this carrot pudding is simple with milk, sugar, and ghee or butter. And don't forget the carrots. Recipe from Sindhoora's Kitchen.
1. Carrot Noodle Pasta
Here's a genius idea from My Little Celebration: carrot noodles. Whether you're looking to lower your carb or gluten intake, or you just really love carrots, there's no excuse not to try these — they cook quicker than a bowl of instant ramen.