Sticking to your annual New Year's resolution of eating healthier doesn't have to be boring. The key is variety: Change things up! Grapefruit is one of our favorite winter citrus loves, great for breakfast, lunch, snacks, or desserts. And it's about to get a whole lot better with these 10 innovative recipes showcasing that signature tangy flavor.
10. Grapefruit with Vanilla-Honey and Coconut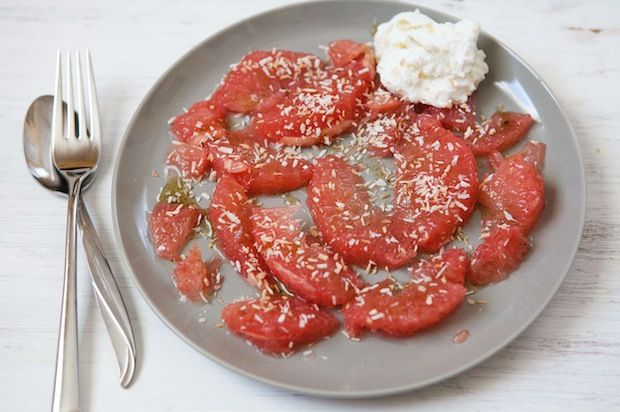 Tired of the sliced grapefruit halves with a spoon? Toasted coconut and warm honey in this Food52 recipe adds a tropical flair to your morning citrus.
9. Grapefruit-Lemon Bars
For a super-tangy treat, Yes to Yolks takes a spin on traditional lemon bars with a beautiful pink layer of everyone's favorite pink fruit.
8. Farro Salad with Roasted Fennel & Grapefruit
The Pig and Quill showcases grapefruit in a savory dish with healthy grains and a pairing of licorice-y fennel, topped with just a hint of maple syrup and Romano cheese.
7. Grapefruit Sorbet
Two ingredients to dessert heaven. Why would you ever buy a box of processed stuff at the store? Recipe from How Sweet It Is.
6. Grapefruit Basil Shortbread
The flavors are subtle in these light snack cookies from Plentytude, but the combination is divine.
5. Grapefruit, Avocado, and Shrimp Salad with Balsamic Reduction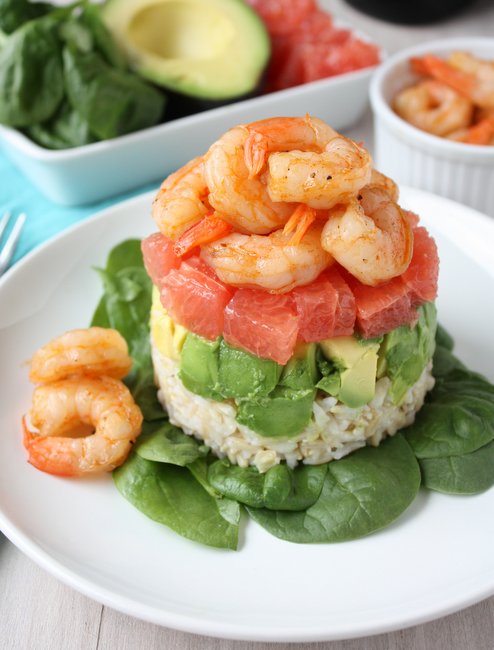 For a quick dish to impress, The Kitchen Paper layers a seemingly unlikely trio of flavors for a totally amazing, satisfying, and guilt-free lunch.
4. Grapefruit Honey Yogurt Scones
With zest and fruit alike, Joy the Baker makes perfectly wintery scones, great fresh from the oven on a polar vortex kind of day.
3. Grapefruit Meringue Cakes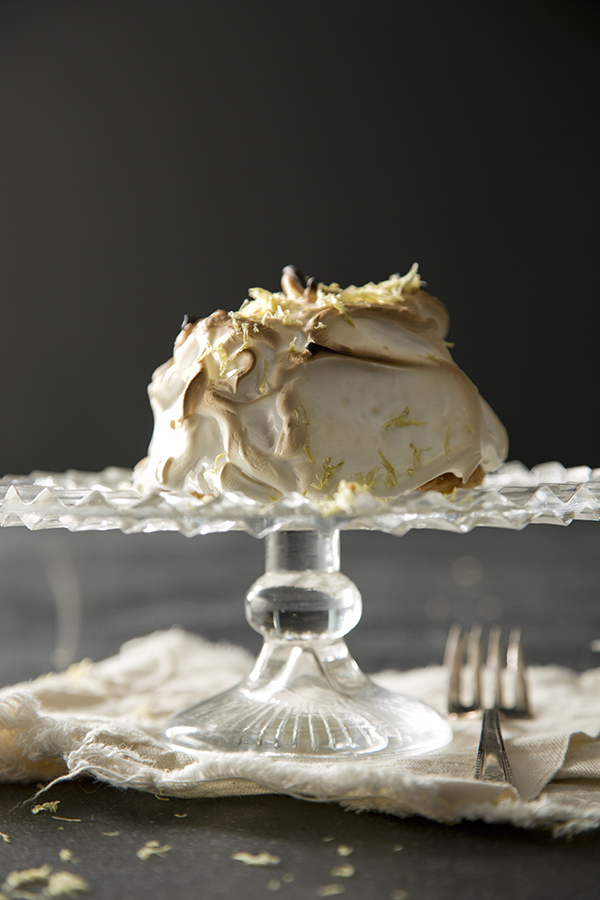 These beautiful little cakes from Salted and Styled pack that tangy g-fruit for a surprising and refreshing flavor bomb.
2. Warm Red Grapefruit Dip with Artichokes and Roasted Peppers
Daily Squeeze offers a grapefruit recipe you can file under the "you won't believe it until you try it" category: with artichokes, red peppers, and creamy cheese, this is sure to be a show-stopping appetizer for any gathering.
1. Candied Grapefruit Zest
With all those grapefruits you'll be going through now, don't throw out the peel! Turn rinds into delectable little candies with Blogging Over Thyme.